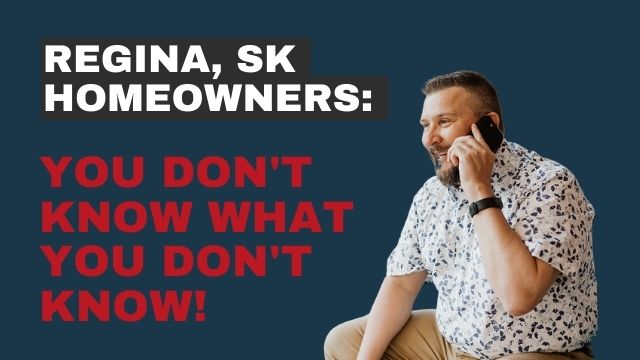 There's an old saying that says "you don't know what you don't know". And when it comes to your home, that may be true.
You may not realize it, but your home fluctuates in value, whether it's due to changes in the market or repairs that need to be made.
Your home is likely your biggest asset, so it's important to stay on top of its value. That's why I recommend we have a conversation periodically. That way, you can be informed of your home's worth and what the current Regina, SK and area market is like.
Plus, you'll get insights into any issues or opportunities you wouldn't otherwise be able to see.
Want to schedule that conversation? I'm always a call, email, text or DM away.
Click

HERE

for my YouTube video.
Visit my profiles and follow to find more valuable info for home buyers and sellers:
Facebook @JasonCossetteReginaRealtor