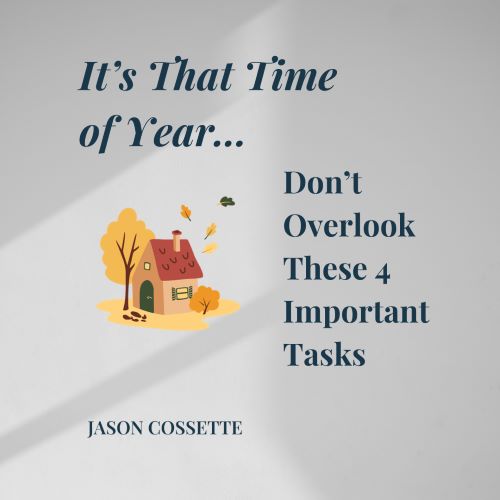 Don't overlook these important tasks around your home:
1. Have your furnace and ducts cleaned. For excellent service, give the folks at Full Throttle Furnace & Duct Cleaning a call at 570-1483.
2. Clean your gutters and downspouts. Prevent potential water damage by eliminating clogs that block the flow of water from your home.
3. Check smoke alarms and carbon monoxide detectors. Make sure all are working properly, and replace the batteries.
4. Seal any air leaks around windows and doors. Keep the cold air out and the warm air in by checking weatherstripping and replacing where necessary.
I have a network of professional service providers in Regina that I'm happy to share. If you're in need of a referral, just let me know.